In spite of a long career as arranger, composer and producer, the name of Marco Taggiasco is mostly known by the audience because of his solo recordings and collaborations with artists like DAVID PACK (Grammy Award Winner, vocalist, recording artist and producer), ROBBIE DUPREE (Grammy Nominee vocalist, songwriter and recording artist) or ERIC TAGG (vocalist and songwriter, former Lee Ritenour band member)..

The records by this multi-talented music maker have become a kind of cult items in Japan and Northern Europe. His style in production is focused on accurate songwriting selection and orchestral approach to melodies and arrangements, both on his own songs as well as on production of other artists' material.

His debut solo album Thousand Things, released in 2004, showcases the talent of emerging singer-songwriter ANDREA SANCHINI, longtime friend and collaborator. The record has been regarded as one of the most interesting Adult Pop albums of 2004/05.

Marco's second album, titled This Moment and released in 2008, features David Pack and Eric Tagg on vocals, as well as other renowned guests and session players. The CD's been reprinted and re-distributed by renowned Japanese label Vivid Sound Corporation with a Deluxe package including 2 bonus tracks.
His single Got To Believe This Time, written with Grammy Nominee singer and songwriter ROBBIE DUPREE has had great response from the Westcoast Pop community all over the world.

Things and Moments LIVE, Enhanced-CD is the latest release from Marco and features 5 new tracks plus 4 videos. Among the guests are Andrea Sanchini, DAPHNE NISI (Baraonna, The Voice Of Italy) and Danish singer CLAUS LEONHARDT on vocals.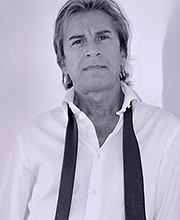 QUOTES
This Moment is a knockout record!
— Narada Michael Walden
(Award Winning Producer and Recording Artist)
Great quality music! You'll never be disappointed.
— Takeshi Ito
(Adult Contemporary Music in Japan)
Great stuff, very musical. I like it a lot!
— Jay Graydon
(Multi Platinum, Award Winning Producer and Recording Artist)
In questo sound dove da anni incontriamo tanti buoni epigoni ma nessun caposcuola, This Moment risuona come una delle novità più interessanti.
— Federico Valli
(Jam, Music Monthly Magazine)